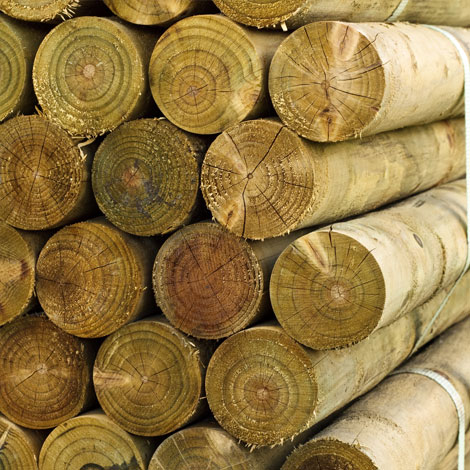 Westlake Timber Supply offers a wide variety of lengths and dimensions as well as both Creosote and CCA (Chromated Copper Arsenate) treatments.
All posts are pressure treated per AWPA standards.
Customize any pole or post to your desired specification.
Offered in both single bundle and truck load quantities, our logistics team can deliver nationwide, no matter the distance.
7' Long | 8' Long | 10' Long
Diameter (small end)
# pcs per bundle
Truckload Quantity
2" - 3"
Top 60
*Call
3" - 4"
Top 40
*Call
4" - 5"
Top 30
30 bundles
5" - 6"
Top 25
30 bundles
6" - 7"
Top 20
27 bundles
7" - 8"
Top 15
25 bundles
Minimum 8"
Top 15
*Call
| Dimensions | # pcs per bundle | Truckload Quantity |
| --- | --- | --- |
| 4" x 4" x 7' Rough Sawn | 60 | *Call |
| 4" x 4" x 8' Rough Sawn | 60 | *Call |
| 1" x 6" x 16' Rough Sawn | 100 | Call |
| 4" x 6" x 8' Rough Sawn | | *Call |
| 6" x 6" x 8' Rough Sawn | | *Call |
CREOSOTE
Pressure Treated per AWPA Standards / Min 8# per cubic foot retention
CCA
Pressure Treated per AWPA Standards / Min .40# per cubic foot retention