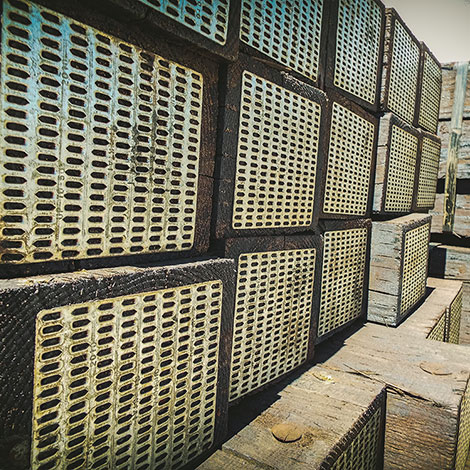 Railroad - Cross ties and Switch ties
With strategically placed inventories placed across North America, WLTS can deliver wherever and whenever material is needed.
We maintain inventories of all standard sizes, including both 6"x8" & 7"x9" Cross Ties and Switch Ties.
Working with Class One, Short line railroads and railroad contractors all ties are graded and treated to comply with individual railroad specifications, meeting or exceeding both AREMA and AWPA standards.
In addition to all standard railroad ties, we offer custom cutting and fabrication with a choice of treatment: creosote, copper naphthenate, ACZA and/or Borate treatment.
Not only are truck load and rail car quantities/deliveries available, we offer 'Vendor Managed Inventory' options to our long-term partners.
To learn more about our VMI Programs, please give us a call 503-509-6627 
Cross ties
6" x 8" x 8'6"
7" x 8" x 8'6"
7" x 9" x 8'6"
Switch ties
7" x 9" x 9'-17'
Treatments
Creosote
Copper Naphthenate
ACZA
Borate
Grades
Grade 5
Grade 4
Grade 3
Industrial Grade
80-20 Mix
In making every effort to extend the life of both cross ties and switch ties, WLTS use anti-splitting plates on 100% or material. These plates meet or exceed specifications for Class 1, Short Line, and Metro railroads.